Sant Tarunsagar Leaves Bangalore in dark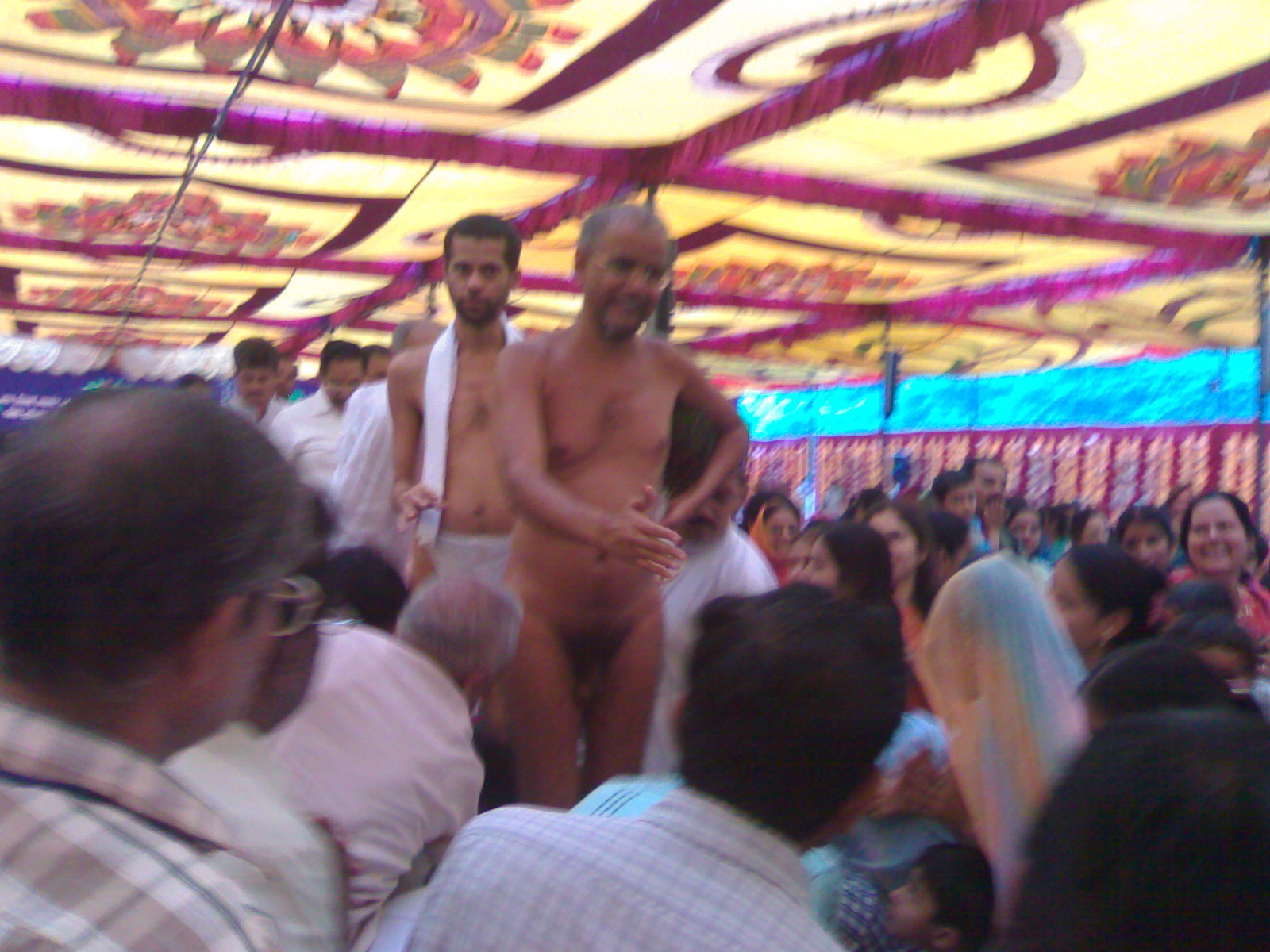 Bangalore (Dec 10th 2006 ):
Delhi –> Rajashthan –> Gujrath –> Maharasthra -> Karnataka seems like a train path. Yes, It is the path of train carrying the message of Baghwan Mahaveer. This Train is called TarunSagar Express and the path is "Ahima Abhiyaan". This Vehical of revolution made its departure from Bangalore station on 10th of December. This great revolution is now on its way towards Dharmathala to witness Mahamastakaabisheka which will be held on Jan 2007………….

Flowing water and walking saints are always considered to be sacred.
To Walk is the routine of the saints life. The saint starts walking from one place and reaches the next. But between the walking and reaching there, an event takes place. Which goes on to show the importance of saints effect. It means from wherever the saint goes away , everything becomes dull there. And wherever the saint reaches, everything becomes gold there.

I remember my walk with Sant Tarunsagar from Yeshwantpur(outer Banagalore) to Chamrajpet (Central Bangalore). This 20 Km will be remembered for ever in my life.

He walked on the streets of Bangalore with Barefoot and Bare body. In this entire walk I never saw him getting disturbed and his smile never disappeared. He was extremely focused. The pace of his steps was always constant. There were no signs of discomfort or tiredness. I wonder what could be the source of energy for a jain monk to reflect this high amount of enthusiasm.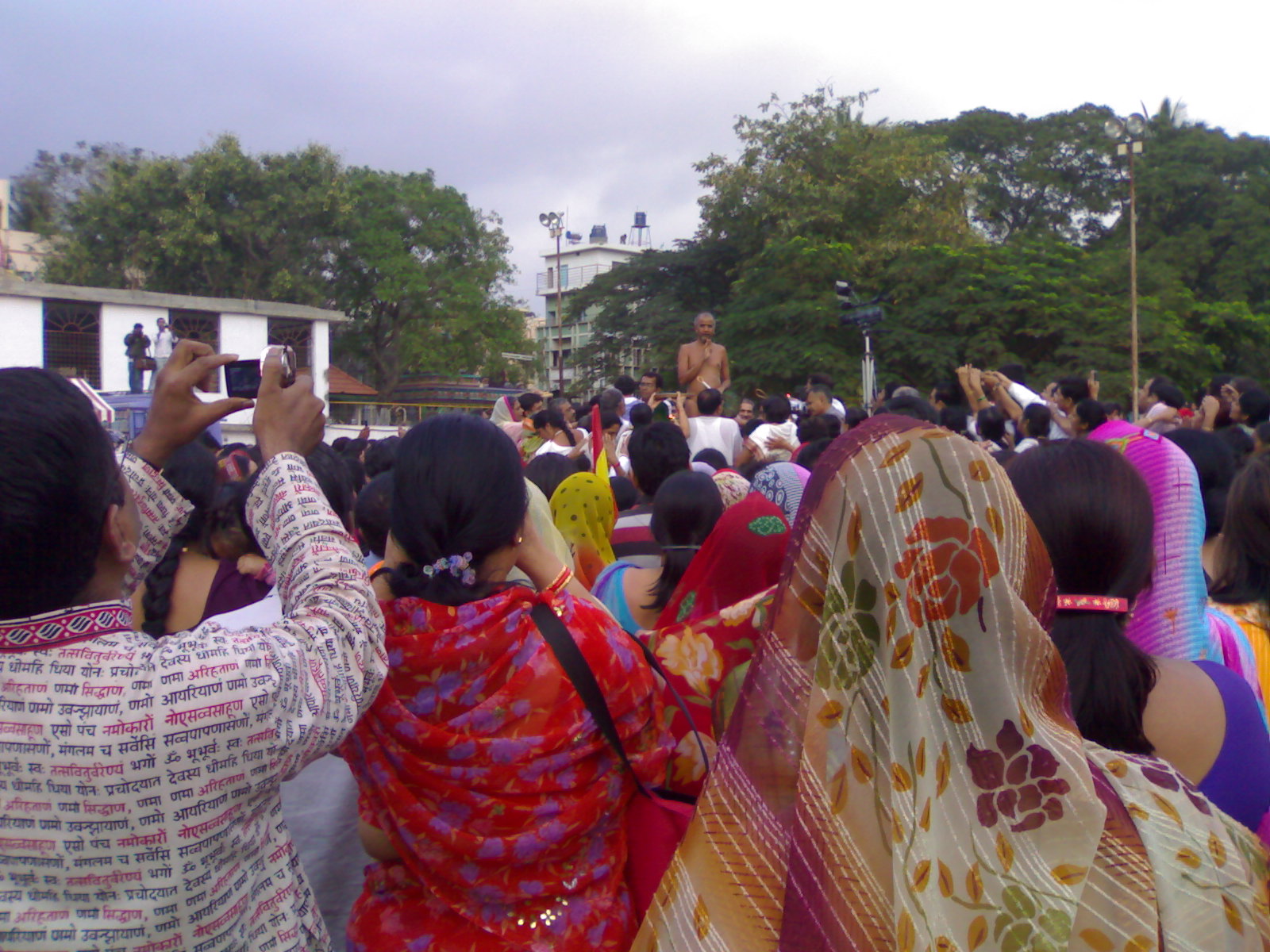 Believe me, the nudity of a Jain Monk brings a divine feeling in any mind. At times, I feel what makes a Jain Monk to follow show a focused and determined life. I am absolutely passionate about there life style. Jain monks are really the synonym of sacrifice.

What makes him special?
At the age of 13, Sant TarunSagar renounced the world. It is really an age of uncertainty in anybodies life. The male body undergoes hormonal change and passion towards sex increases. I appreciate this great teacher of Jainism for this fact. He has maintained a great celibacy. This fact is a clear reflection of his determination.

I appreciate him for questioning the Jain Philosophy. He never accepts anything blindly.

He is never afraid of challenging history, hierarchy and tradition. He has been alleged of commercialization of jain literature, making his own disciples and putting hindrance to the tradition of baghwan mahavir, but if all those efforts result in vegetarianism and prevailing peace in the world, then his efforts will become complete.